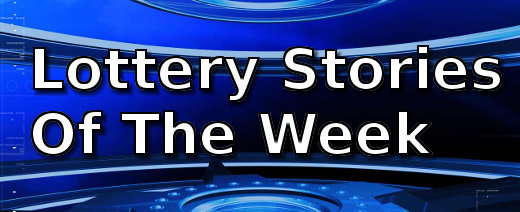 On this week's stories of lottery  luck, a Massachusetts woman was one of two people who won a million dollars off instant tickets in the state. Another woman, this time from Virginia, won a million while teaching her friend to check lottery tickets!
A Canadian who had booked a Mexican vacation with his wife now plans to take the children along after winning a million dollars. And a World War II veteran who started the habit of giving lottery tickets for birthday gifts won $300,000 on a ticket given to him for his own birthday!
Massachusetts Lady Scratches A Million
Two lucky people from Massachusetts won a million dollars each on different instant games!
$1 Million Win –Now He Can Afford To Take The Kids Too
Charles Stevenson of Calgary and his partner had already booked a vacation trip to Mexico, but the lottery caused a change of plans. After winning $1 million in the Feb. 18 draw of the 6/49 lottery, the lucky man now says he'll be booking additional seats so his children can come along.

Woman Wins A Million While Teaching Her Friend How to Play The Lottery
Often we hear of lottery winners doing something good, like giving to charity. This time a Fredericksburg, Virginia woman won the lottery as she was doing a friend a favor.
War Vet Wins $300K Off Ticket He Received For His Birthday
They say that you reap what you sow. That may explain why a 94-year old World War II veteran won a $300,000 lottery prize.