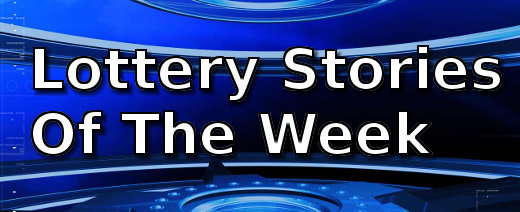 This week there are quite a few ladies in the lottery winners circle. First off there's this group of seven women who are set to split a £1 million prize from Euromillions. Then there is a Grand Island woman who snagged a million dollar second prize off the Powerball Lottery. And last but not least, one woman claims that a psychic foretold her $3 million lottery win!
A home remodeler used previous winnings to buy a $30 instant ticket that won a $10 million prize!
Lucky Ladies Syndicate Bags £1 Million Lotto Prize
Another syndicate has just gotten lucky playing the Euromillions Lottery. This time it is a group of seven women from Grantham.

Grand Island Woman Wins $1 Million Powerball Prize
The winner of a $1 million Powerball prize has just been identified. She is Melinda Rother from Grand Island.

Psychic Foretold Connecticut Woman's $3 Million Win
A psychic once told a Connecticut woman that she could see her with a check in her hand  saying " I did it!" It took a few years for that to happen but Carolyn O'Brien of New Milford finally did it! She has just won the top prize of the $3 million Royale instant ticket. Now the O'Brien says a psychic was able to foresee her win.

Home Remodeler Bags $10 Million Instant Ticket Prize
A residential remodeler from the town of Clay, stopped by the Stewart's Shop on Morgan Road in Liverpool, to cash a $50 winner and try his luck on a $30 instant ticket. He was merely coming home from Easter dinner then when his life changed.