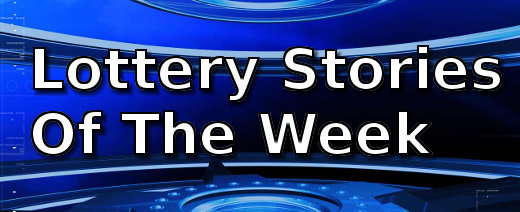 This week we see a man from Myanmar determined to live up to his promise of funding charities after he won a huge lottery prize, and a Maryville woman who won a million dollar prize off an easy quick pick.
Incredibly a woman from the land Down Under won a million dollar U.S. lottery prize after purchasing tickets online.
Lottery Billionaire From Myanmar To Fund Charities
Shan native Kun Moe Thwin lead a hard life, and there were times when he thought of working in other countries to earn enough for his family. Still he made a resolution that if he were to win the lottery, he will use a significant portion for charitable works. Now he plans to make good on his word.
Maryville Woman Wins $4.75 Million Lottery Jackpot
Maryville resident Denise Banks-Wilson bought a $1 quick pick ticket for the Illinois Lottery and promptly forgot about it. But she remembered about it after seeing a social media post that the winning ticket was sold in Springfield. Since she was at work and her ticket was at home, she called and asked her husband to check.

Aussie Wins $1 Million Prize From Ticket Bought Online
Distance did not prevent an Aussie grandma from winning a million dollar U.S. lottery prize. The Melbourne woman used the online site Lottoland, which newsagents are critical of.