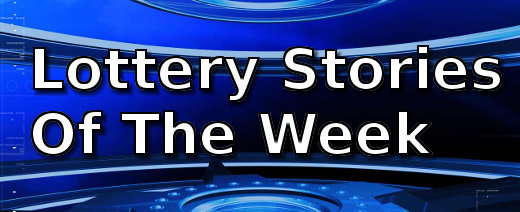 The week's top stories include two sets of winners who seem to have proven the superstition about Friday the 13th wrong. A railroad worker in the UK posted a £1 million win on a Friday the 13th and a syndicate composed of 14 neighbors in Canada managed to win $10 million on the same day.
In the US, a man almost missed cashing in on a $24.1 million win just because he can't be bothered to check tickets regularly.
Lotto Winner Almost Misses A $24.1 Million Prize
This lucky man almost threw away a $24.1 million lottery jackpot because he doesn't check his tickets regularly. His habit of watching the news on TV saved him.
Railroad Worker To Continue Working After £1 Million Win
A railroad worker struck lucky on Friday the thirteenth by winning £1 million in the Euromillions lottery. The next day he just had a haircut and went back to work.

Lottery Syndicate Celebrates Big Friday The 13th Win
Many people consider Friday the 13th an unlucky date. But 14 residents of the same street in Garson will surely disagree. They bought a very lucky Lotto Max ticket on Friday the 13th, and when it was drawn later that day they became $10 million richer.