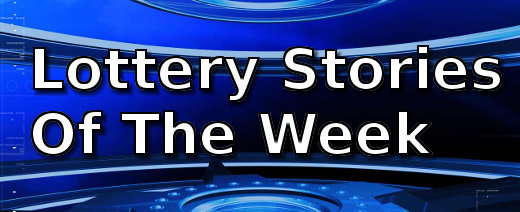 This week saw different reactions to big lottery wins.  A farm shop owner met his good fortune with disbelief, and it took a double-check by his brother for him to accept that he was a millionaire.  In direct contrast, a Canadian man patiently waited two months before claiming his prize.
A man who won $40 million thirty years ago managed to make good on his promise not to change much, and still live a happy life.  And a man from Parkville achieved something improbable,  winning the lottery; and he did it twice.
Man Waits 2 Months To Claim $1 Million Lotto 6/49 Prize
When lady luck finally came over to visit one Lotto 6/49 player, he had a very good reason to keep it quiet for a while; he did not want the win to divert attention from his daughter's upcoming wedding.  So Ken Frank waited two months before claiming his $1 million prize from the lottery.

Newry Farm Shop Owner Wins £1.8 Million
The National Lottery came through with  £1,796,081 worth of Christmas cheer for a Newry farm shop owner.  Simon Savage was encouraged to check his tickets when he heard the lottery was looking for a big winner.  When he checked his tickets, he found one that matched all the numbers drawn.  He was in disbelief so he asked his brother to check it for him again, and only then did he accept that he was a new millionaire.
First Illinois Lotto Jackpot Winner Has Not Changed Much
We have read lots of stories about lottery players winning big money only to lose all of it.  Many lottery winners also forget where they came from and turn into new persons.  Fortunately or him, Mike Wittkowski had better luck managing the effects of a sudden huge windfall.

Truck Driver Wins Lottery For The Second Time
Scientists have disproved the old belief that lightning never strikes the same place twice.  Now just last week, a man from Parkville proved that it is possible to win significant lottery jackpots more than once.