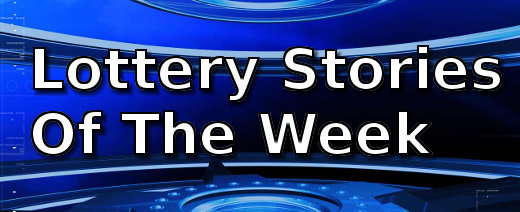 This week a big lottery winner now wants to take flying lessons and buy a plane and a UK man who's had financial troubles was bailed out by a 500,000 euro lottery win.
Another broke man, this time from the US, became instantly richer after bagging the top prize in the $10000 a week for life game. And finally, a 68-year old nurse can finally retire after winning $5 million from Mega Millions Lottery.
Engineer Wins $105 Million Lottery Jackpot
When you've got millions you can do almost anything. This is what an electrical engineer from Homer found out after posting a huge lottery win and then deciding he wants to buy a plane.

Man With Financial Problems Wins €500000 From EuroMillions
A man from Cork, who had been going through immense financial struggles, put his hopes on winning a big prize and the lottery came through for him.

Man Bags $10000 A Week For Life Lottery Prize
One moment Miguel Mendoza was broke, then suddenly he's awash with money. That's how quickly an instant ticket win can change your life.

68-Year-Old Nurse To Retire After $5 Million Win
You can say Gladys Salzwedel, of Oakley, Michigan is twice lucky. First her Mega Millions entry managed to match all five white balls drawn on the Oct. 27 draw, and then also because she had purchased an optional multiplier. That multiplied the $1 million prize by a factor of 5 and instantly made her $5 million richer.