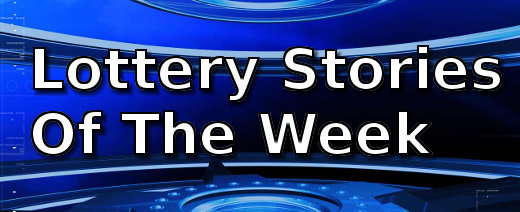 This week it took a cabbie's help for a Scottish lottery player to discover a million dollar win.  AFilipino retiree and a group of 13 hospital workers are among the many powerball players to bag million dollar consolation prizes.
An impulse ticket purchase gives a woman cash for life, and a clerk who had to take a rejected Cash4Life ticket was rewarded with a huge $7 million win.
Cabbie Helped Man To Discover Big Lotto Win
It took a conversation with a cabbie to convince a Glasgow man to check his lottery tickets.  When he did, the man who did not want to be identified found himself a millionaire.
Filipino Retiree Wins A Million From Powerball
A Filipino man won a million dollar consolation prize in a powerball draw; and he was not even interested enough to watch the draw live.
Man Wins $7M Off Rejected Ticket
A mistake in punching caused by store clerk Michael Donnelly resulted in the machine spitting out a Cash4Life ticket instead of the Powerball ticket the customer wanted.  Since the sale was already recorded, Donnelly ended up with the rejected ticket.
Redlands Nurses Syndicate Bags Big Powerball Prize
While the focus on the recent $1.5 billion Powerball jackpot were on the three big winners, the record number of players also resulted in lots of tickets winning substantial consolation prizes.  Among those is a group of 13 nurses from Redlands who contributed $10 each to purchase 65 tickets.
Woman's Impulse Ticket Purchase Is Top Prize Winner
When Christine Collins of Stamford stopped by the Star Food Mart at Oxford Sunoco, she was attracted to the brightly colored Win For Life instant tickets that she bought three of them.  But on impulse, she decided to buy one more.