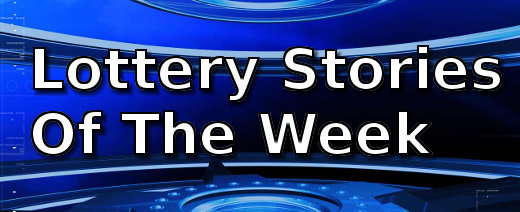 This week a woman won a huge $43 million jackpot, but it is her relatives who are jumping for joy – the winner and her husband have decided to give all the winnings away to family!  In Australia, an error helped a woman win twice in one draw.
In Canada, a 3-person syndicate of friends get to pocket $1.2 million each after their ticket was one of two division one winners of the 6/49 lottery.  One motorist walked away from a gas stop $3 million richer after buying a lucky instant ticket.
$43 Million Lottery Jackpot To Be Given Away
One lucky woman won a $43 million jackpot from the Florida Lottery.  However, neither the winner or her husband are going to benefit directly from the money.

Aussie Woman Wins Lottery Twice In One Draw
Lottery players would consider themselves lucky to win a jackpot even once.  But a woman from North Queensland did that one better by winning a division one prize twice in the same draw, and to think that it only happened through a mistake on her part!
Man Wins $3 Million While On A Gas Stop
With gas prices nearing all time lows, motorists coming of gas stations have a lot of reasons to smile.  But Eric Goodwine has lots more reasons to smile after a visit to a gas station off Route 75 – 3 million more reasons than most.
Hospital Workers Share $3.6 Million 6/49 Jackpot
A syndicate composed of three long-time friends and co-workers have won half of  $7.2 million Lotto 6/49 draw.  Retiree Mary Grills, and her friends Bev Allaire and Trish Little bought their winning entry from a gas station at Quadra Street and McKenzie Avenue.