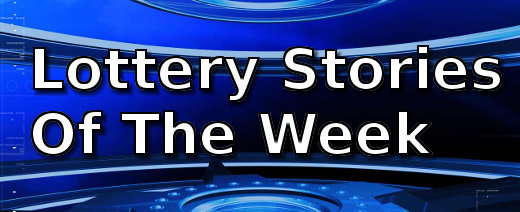 This week has seen a lot of ordinary working people's lives changed for the better.  Winners include a pub worker who scooped a £4 million scratch card prize, a syndicate of crane engineers who shared £1 million and a Canadian crossing guard who posted  $9.8 million 6/49 lotto win.
A forklift driver from Indiana also won a million dollar instant ticket prize and a farrier from Minnesota grabbed a million dollar jackpot from the Powerball Lottery.
Syndicate Of Crane Engineers Land £1 Million Lottery Prize
Another lottery playing syndicate has bagged a major lottery prize.  A group of eight crane maintenance engineers managed to land a million pound prize from the UK's National Lottery.
Pub Worker Scoops £4m National Lottery Scratchcard Prize
A lottery player from Towbridge, Wiltshire has just scooped the top prize in the National Lottery's scratch card – all £4 million of it!
Crossing Guard Posts $9.8 Million 6/49 Lotto Win
When Jim Hartlin went into a Holy Smokes retailer for a "Team Canada" hat and a lottery ticket, he had no idea his life would change.  But when his numbers matched all six drawn in the 6/49 Lotto, he was overwhelmed by the size of his windfall.
Forklift Driver Posts $1 Million Scratch-Off Game Win
An Indiana forklift driver has won the $1 million top prize in the $10 Multiplier Mania scratch-off game of the Hoosier Lottery.
Litchfield Farrier Scoops Million Dollar Lotto Prize
A farrier from Litchfield, Minnesotta bought two lottery tickets at a gas station, just because he had a few dollars to spare; now he has much more than that.