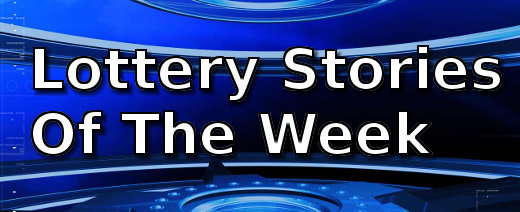 This week quite a few women struck gold playing the lottery.  A woman from Canada scored a $60 million Lotto max win, a struggling woman won a million dollars through a second chance draw and a woman from Illinois bagged a $16.75 million lottery jackpot.
The men did not go home empty handed either:  One man tried buying instant tickets and won $1 million and a carpentry shop worker won the same amount.
Lucky Regina Woman Bags $60M Lotto Max Jackpot
A woman from Regina used the last $5 on her purse to purchase Lotto Max tickets.  Then she promptly forgot about the ticket till five days after the draw.
Lottery Wins Gets Woman Out Of Hard Times
When Fran Price bought lottery tickets, she did not win much.  But when she took part in the $1 million Play it Again Giveaway, she won the top prize.
Woman Wins $16.75 Million Illinois Lottery JackpotA woman from Illinois has just been rewarded for faithfully playing the same numbers for years.  Sarah Weron from Geln Ellyn has just won a $16.75 million jackpot.
Instant Ticket Gives Man A Million Dollar Payout
Sometimes you have to change tack to get different results.  When Clifford Owle Jr. of Murphy has not found much luck matching lottery numbers, he bought a 10th Anniversary Millions scratch-off ticket instead.  Now he is a million dollars richer for it.
Carpentry Shop Worker Wins A Million Dollars
A carpentry shop worker started the day by purchasing a $10 Black Ice Millions ticket.  By lunch break he was a million dollars richer.  He promptly left work to claim his prize right away.