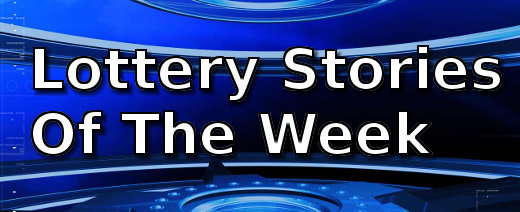 Lots of people started the year with substantial lottery jackpots, including a man who can now afford to winter somewhere warm, a retired couple driven to buy a lottery ticket at home by inclement weather, and two friends whose $1 investment in the Power Play feature doubled their win to a million dollars each.
Meanwhile a couple who won a £1m  lottery prize have proven to be good at managing their winnings as they still have 75% of the total a year on.
Sub-Zero Canada 6/49 Winner "To Travel Somewhere Warm…"
Dennis Nash went and bought a 6/49 lottery ticket one morning  betting on  important numbers and dates that his father had used.  When he called the lottery phone line just before going to sleep, he recalled that the winning numbers sounded familiar so he kept listening till the end.  That is when it dawned on him that he had won the big jackpot.

Retired Couple Post £1M Lottery Win
The Euromillions New Year's Eve Millionaires Draw have given a great start to 25 winners of £1 million each.  One of those lucky enough to start 2014 with a huge win include retired couple Bernard Grundy and Heather Clarke.  Apparently, for those to whom good fortune chooses to smile on even inclement weather helps.
Two Friends Share $2 Million Powerball Prize
When South Boston residents Edward P. Prakapas and friend Daniel McCarthy decided to go to Jimmy's Korner on P street to buy a powerball ticket, they didn't know they had given themselves a great start for the new year.  Five of the six numbers they picked together matched the draw for a million dollars and a dollar they spent on the Power Play feature doubled their win to 2 million.
Winners Still Have Most Of £1 Million Prize Left Unspent
A year after their £1m  Lottery win, Kim and Ian McCarthy still have most of it – £750,000 of it to be exact.  And it is not  because they were not generous.  Immediately after receiving the money, they gave away £100,000 to family and friends. They have also spent another £20,000 on a holiday.