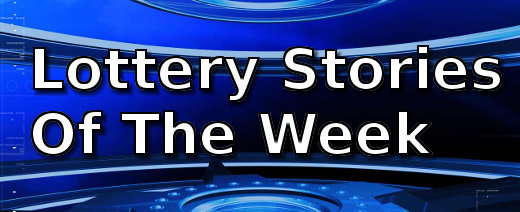 Families prove lucky this week with a visiting father winning $3 million.  Mother mother and son teams in the US and the UK also posted big lottery wins.
Other interesting stories include the way luck found its way to a man through a clerk's error and a Frenchman with modest dreams who landed a huge 65 million euro jackpot.
Visiting Father Wins $3 Million
William Bracken, a Florida resident went to visit his son in Greenwich NY.  It was on that visit when he gave his son Christopher $50 to purchase five ten-dollar lottery tickets for him.  When Christopher came back, he was informed that he won. He actually won the $3 million top prize on a scratch-off ticket.
Mother And Son To Share $61 Million Prize
Retired state worker Bettina 'Tina' Still and her son Jonathan have claimed the $61 million Mega Millions prize Friday afternoon.  They had waited a full week before coming forward with the claim so they could plan what to do with the windfall.  They've also taken the time to avail of the services of a financial advisor.
Mother & Son Share £7.5 Million Jackpot
Doreen Hay and son John are so delighted to have won a £7.5 million jackpot from the National Lottery.  And it was Doreen's decision to buy an extra lucky dip which  gave them the huge payout.
Clerk's Error Gives Man $1 Million Ticket
Lottery bounty found a back route to Arturo Hernandez, who says he had always hoped to win but did not expect it.  A clerk had sold him two $20 "Lifetime Riches" instant-scratch game tickets.  Only problem was, it was not the game Hernandez had asked for.  Still he accepted the tickets and scratched them.
Frenchman Bags 65 Million Euro Jackpot
A Frenchman earning a little below the minimum wage in salary purchased lottery tickets with the simple wish of taking a holiday with his family and buying a camping car to watch the Tour de France.  Now the man has joined the list of 500 richest Frenchmen after bagging 65,138,886 in a lottery.