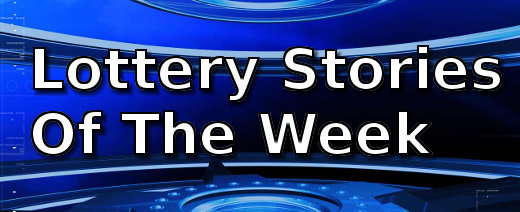 This week, be inspired by the stories of a French ticket holder who won a huge €72 Million Euromillions prize, a couple who managed to win significant amounts twice in the same month, and a couple who willingly turn their backs on a life of leisure to care for aging parents.
And then wonder why one German woman chose to tear up and flush her winnings down the toilet.
French Winner Bags 72 Million Euro Prize
A Euromillions ticket sold in France has just snagged a huge 72 million euro jackpot.  La Francaise des Jeux (FDJ) said the winner has sixty days to claim the 72,149,579 euro prize.  The Euromillions  lottery is played in nine European countries.
Couple Post Two Lottery Wins In A Month
A couple from Winnipeg started the new year by winning the lottery not just once but twice.  Patty Leganchuk and partner Michael Homeniuk first won $10,000 through a scratcher ticket in early January this year.  Their second win came just a week later on January 09, via a $5 Set For Life instant ticket.  This time the jackpot was worth a million dollars.

Win Allows Couple To Care For Parents
When Graham and Amanda Nield won £6,676,215 in the lottery, they knew that several possibilities just opened up.  They could pay off debts, travel, buy luxury items, sit back and relax.  They, however, chose to turn their backs on a life of luxury to care for Amanda's parents.
Woman Flushes Winnings Down The Toilet
For many of us, winning the lottery is still an unfulfilled dream.  And almost all of us have an idea how we would want to spend the money, if and when we win.  Some of us dream of cars, new homes, being debt-free, long luxurious vacations, or finally service notice at our place of work.  German lottery winner Angela Maier has other ideas.