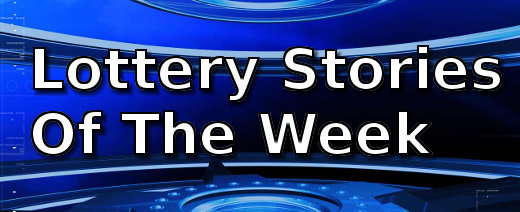 Inspiring stories of lottery success this week include a man  whose kind deed causes a string of lottery luck, two sisters who each win a lottery jackpot, and a big lottery winner who takes just ten minutes to decide to purchase a £3.5 million mansion.
There is also a baker who finally decides to enjoy her well-earned retirement eight months after a million pound win, and a down-on-his-luck Hungarian man who wins a lottery fortune with his last few coins.
Good Deed Causes String Of Good Luck
Gary Baldwin Jr., a gas truck driver from Pikeville is convinced that what goes around comes around.  He believes that he is living proof of it.  He has no doubt that the string of lottery luck he has experienced lately had stemmed from his doing someone a good turn.
Lottery Winner Finally Stops Making Doughnuts
Jean Swatman so loved making doughnuts that she was reluctant to leave her job.  Even after a lucky dip ticket had given her a windfall of £2,021,379, she continued to come in at 6:00 am to start a day of baking.  Constant pleas from her family failed to convince her to retire for the next eight months.  Winter finally persuaded her to retire as the thought of waking up at 5:30 t0 scrape ice off the car became unbearable.
Hungarian Man Goes From Rags To Riches
To say László Andraschek was down on his luck a few days ago would have been a gross understatement.  He had been unemployed, in debt, and living in the streets of Hungary.  However, the homeless and presumably hungry man took a gamble and used up the last of his coins not to buy food, but a lottery ticket.  Now Andraschek can buy half a dozen homes if he wants to after winning a huge 630m Hungarian forint (£1.7m) jackpot to become one of Hungary's biggest lottery winners.
Sisters Post Instant Lottery Wins
What's better than hearing that your sister won $25,000 while playing instant lottery games?  For Lisa Norton of Rio Rancho, New Mexico, it was winning a scratcher prize herself.
Winners Decide To Buy £3.5M Mansion In Ten Minutes
When money is not a problem, quick decisions should not come as a surprise.  Big lottery winners Colin and Christine Weir took all of ten minutes to decide to purchase a £3.5 million mansion set in 32 acres of ground.