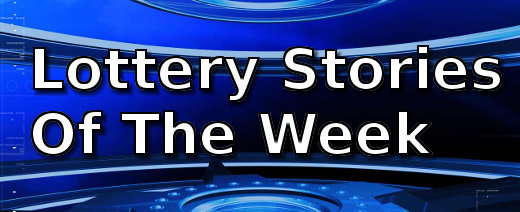 This week's incredible stories of luck include that of a man who won an $11 million payout from the lottery, someone who finally claims a hefty £10 million inaugural jackpot from the UK Lotto, and a lawyer from Saskatoon who posts a record $14.7 million win.
Unusual stories include that of a man whose friend's thirst led to him to a jackpot, and the sad story of an African man who was robbed of his winning ticket after boasting of his win.
Daniel Lindsey Claims $11M SuperLotto Plus Jackpot
Two months after a draw that saw an $11 million jackpot won, Daniel Lindsey has come forward in San Diego to claim the prize.  The man had bought his winning ticket for the SuperLotto Plus Aug 10 draw from the Golden Hill Liquor on B Street, near 27th Street.
Lotto Winner Robbed By Fake Cops
A man who claims his lottery ticket which  won a R33 million jackpot was stolen from him by bogus cops.  Apparently the man named Sipho Ngcobo  told his friends of the win, even before handing the ticket to his mother for safekeeping.  He has filed a case with the police.
£10 million National Lottery Jackpot Claimed
People have been speculating for weeks whether a £10 million jackpot offered and won during the inaugural draw of the revamped National Lottery will ever be claimed.  Now someone who bought the winning ticket in Bradford has come forward to claim the hefty prize.
Saskatoon Lawyer Wins Record $14.7 Million Jackpot
A lawyer from Saskatoon, has won the biggest 6/49 lotto jackpot ever awarded in the state.  David Worme later received a check for $14,797,843 from lottery officials.  His win eclipsed the previous Saskatoon record of $14.6 million established in 2006.
Beer Stop Results In $750,000 Jackpot
A broken down pick-up and a friend's thirst for beer on the way home facilitated Willie Perry Jr.'s big win.  He was getting his pickup towed home by friend Brian Ragan, when his friend suddenly suggested a stop at a convenience store where Perry happens to buy lottery tickets.