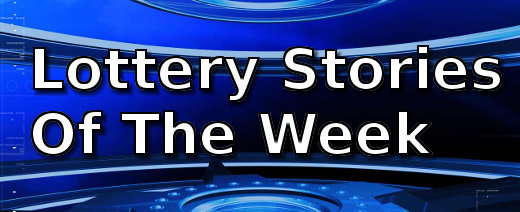 Two non-believers won again – one thought the scanner was broken when it showed him a winner, and the other won with a ticket she had forgotten in her purse.  And as if he had not seen enough money in his lifetime, a bank president posts a lottery win and a very lucky immigrant won a huge $18.8 million dollar lottery bounty just four years after moving to Canada.
And for those wanting to take advantage of accumulated jackpots, head on over to Ohio, where its Classic Lotto has not been won in the last two years.
Lottery Winner Thought Scanner Was Broken
This is a new twist on stories that tend to prove people buy lottery tickets yet never really believe they could win anything substantial.  A man walked into Shirley convenience store called JackSpot! and scanned his tickets.  When the screen flashed "big winner" the man told the store clerk the scanner must be broken!
Another Non Believer Wins £1 Million
Carol Jones bought a Euromillions lottery ticket at Tesco in Llandudno Junction.  And then because she did not believe she would ever win, she put the ticket in her handbag and promptly forgot about it.
Bank President Hits The Jackpot
Ron Minnaert works as the president of the State Bank of Graymont, but he buys l0ttery tickets just the same.  Apparently, the sight of money every working day of his life since 1979, has not extinguished his dream of having just a bit more.  So he bought a Hit or Miss Illinois Lottery ticket at the Shell Gas Station in Pontiac, and kept it in a checkbook.
Truck Driver Wins $18.8 Million
A Brampton resident and immigrant from India has won a Canada 6/49 lottery jackpot of almost $18.8 million.  Truck driver Gurbhej Sran and his wife Jaspreet won using a free-play ticket on March 22.
Ohio Classic Lotto: Jackpot Last Won 2 Years Ago
The Classic Lotto in Ohio must be close to a record of sorts – nobody has claimed the jackpot in the past two years.  The lack of winners has allowed the jackpot to accumulate to $66.5 million.