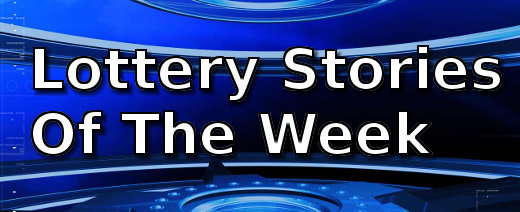 Read about a down-on-his-luck boxer whose career just got a boost from a lottery win.  Yet another syndicate, this time composed of potters, has won £1 million jackpot from Euromillions, and a daughter's gift of a lotto ticket for Mother's Day won a million euros.
For truly incredible stories of luck, there is the man who feels he has won twice after getting married to the woman he loves and then winning a million dollars two weeks later, and the man who won three lottery jackpots in as many weeks.
Potters Syndicate Win £1 Million Jackpot
Nineteen workers of Steelite, a pottery manufacturer, have a million reasons to celebrate.  The lottery syndicate just bagged a £1 million jackpot from the Euromillions Millionaire's Raffle.
Couple Wins $20 Million Two Weeks After Wedding
Steve Durbin couldn't be happier.  He had just married his wife Wilma, and two weeks later he is named Illinois' latest lottery multimillionaire.  In his words, he feels like he has "won the lottery twice."
Lotto Ticket Gift For Mother's Day Wins €1M
A married Irish woman who won €1million received the winning ticket as a Mother's day gift from her daughter.  Now one of the first things on her to do list is to pay off her daughter's mortgage, and set up a savings fund for her too.
Boxer Loses In The Ring Wins In The Lottery
Damian 'Bolo' Wills hit a very rough spot after he lost a close decision and was eliminated on the first round of the UK's Heavyweight Prizefighter.  That loss was followed closely by his getting released by his then management team right after he got home.  Things got so bad that he was forced to apply for food stamps.
Chicago Man Wins Three Times In Three Weeks
We've heard a lot of stories about people winning lottery prizes that entitled them to receive weekly payments, usually $500 or $1000 per week.  A Chicago resident did a little better than that by posting  three significant lottery wins in a space of just three weeks.  This may be a story about incredible luck as much as a hint that good things really do come in three's.