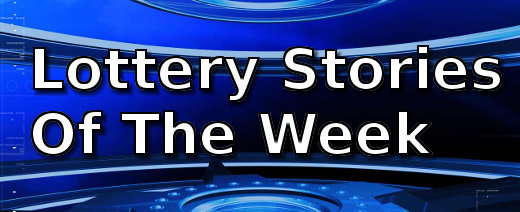 We have covered some incredible stories of luck this week, which includes a winner who just plays for fun, a woman who managed to beat the claim deadline by mere hours, and a man who overcame trillion to one odds to post a second lottery win.
To round it up, there is the story of a Cambodian migrant to the US who now plans to repay the kindness of his uncle by sharing his lottery jackpot.
Man Playing For Fun Wins $200,000
Robert Edgeworth says he plays the lottery because it is fun, but never really expected to win.  Now that he has won $200,000, he is finding just how much fun actually winning a big jackpot is.

Woman Just Beats Deadline For Claiming Jackpot
A Virginia woman can count herself doubly lucky after having beaten the deadline for claiming a $100,000 jackpot by mere hours.  Karen Gentry had the winning ticket in her kitchen for most of 180 days, with no idea at all she was a big winner.

Player Beats Astronomical Odds To Win Again
The term "some people have all the luck" seems to apply of pensioner James Bozeman, at least when it comes to winning in the lottery.  Last year James won a $10 million jackpot from the Florida Lottery from a ticket he bought off a local 7-11 store.  Just now, James has come back in the winner's circle with another $3 million jackpot in the August 31 draw.

Lotto Win Lets Man Repay Uncle's Kindness
Ten years ago, a then 24 year old Laotian man came to the US to learn English and to study.  An uncle helped him come over  and even provided him a place to stay.  Now he has progressed to the position of restaurant  manager.  More significantly, the now 34 year old has won a lottery jackpot worth $8.75 million, which he has said he plans to share with his helpful uncle.