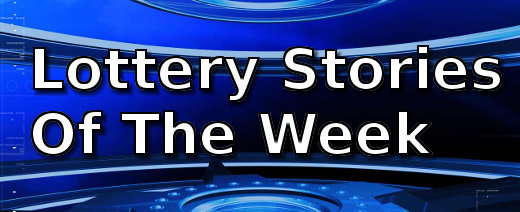 A retired driver won a lotto jackpot which will make his dream trip come true.  A guard 'earned' a $3 million paycheck after playing the lottery on his break.  A single mum wins big after playing the lotto for just 18 months, and a Frenchman received a 15 million euro win on  his birthday.
In a very incredible stroke of double luck, a couple who lost a Lotto Max ticket which won a $50 million prize, had it returned to them on April Fool's Day!
Ticket Lost In Church Returned On April Fool's Day
How would you feel if you won a $50 million lottery prize  then lost the ticket while attending church services?  Haseem Nosiru had the winning ticket for the January 17 draw of the Lotto Max duct taped to his wife's purse.  Yet after attending church, they became aware that the ticket was missing.
Single Mum Wins Huge Lottery Jackpot
For single mother of two Kerry Poxon, luck came after a mere eighteen months of playing the lottery.  And even then, she did not know she had hit the big jackpot for about two weeks while her ticket had remained unchecked, pinned by a magnet to her refrigerator.  She won nearly £1.2 million.
Retired Bus Driver Wins £800,000
Retired bus driver Hugh Lundy has always dreamed of traveling the famous route 66 in America in style.  But after years of winning just the occasional tenner here and there, he never really expected the lottery to provide the means to make his dream travel come true.  But after winning £800,000 on the People's Postcode Lottery, he now plans to make the dream trip with his wife Isobel.
Frenchman Wins €15 Million On His Birthday
The Euromillions Lottery just gifted a 40-year old office manager from Paris with a €15 million jackpot for his birthday.  The Frenchman, who has opted to remain anonymous, won the jackpot on November 29th, which just happened to be his birthday.
Guard Wins $3 Million On 'Lucky Break'
Who'd ever think a man can 'earn' more on his lunch break than on his regular job?  That is exactly what happened when Rockefeller Center security guard bought a $10 scratch-off ticket at a Midtown Pronto Pizza on his lunch break.  His $10 investment returned a $3 million jackpot.