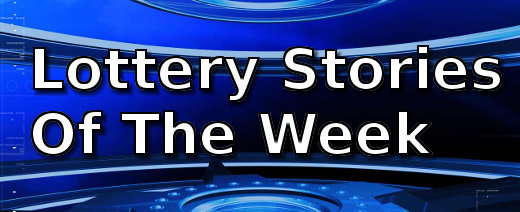 An avid golfer can now indulge in his favorite game a lot more after winning a Euromillions jackpot.  Nine members of a hospital's staff once again prove that syndicates increase winning chances by posting a Lotto Max win, and the Millers win a $27.5 million Hoosier Lottery jackpot.
In Canada, all of the $32 million Lotto Max jackpot will go to the taxmen – a group of current and former tax collectors won the top prize.
Nine Hospital Staff Win €500,000 Jackpot
There must be a great advantage to playing the lottery as a syndicate.  Another group of lottery players, this time composed of nurses and hospital staff, has won a significant jackpot.  A group of nine employees of the University Hospital Waterford have snagged a €500,000 Euromillions jackpot.  The group of nine women have requested to remain anonymous.
Canadian Taxmen Win $32 Million Lotto Max Pot
Another lottery syndicate has posted a big win in Canada.  A group of 26 current and former tax collectors, who have been playing the lottery together for the last six years, have managed to snag a Lotto Max jackpot worth $32 million.
Avid Golfer Scoops £136,000 On Euromillions
It was a spur of the moment decision that made Brian Warrender a lot richer.  He was at the co-operative food store in Redcloak, Stonehaven, when he spotted poster for the Euromillions lottery.  Though he is not a regular player of the Euromillions, Warrender had the impulse to buy an entry so he paid for a couple of lucky dip tickets.  When he checked the draw results on TV Wednesday, he found that he had matched five numbers and one lucky star – enough to land him a prize of £136,065.80.
The Millers Win $27.5 Million Hoosier Lottery Jackpot
The jackpot for the Hoosier Lottery had been growing since October 2013, and it was bound to be won sometime.  And when Larry and Connie Miller of Noblesville finally won the jackpot on the May 10th draw, it was already worth $27.5 million – the seventh highest in the history of the Hoosier Lottery.