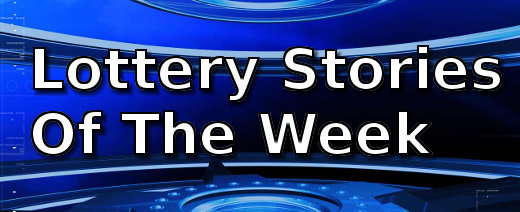 Two people who bought lottery tickets despite never expecting to win, won anyway; one woman used her winnings to set aside money for her children's education, and a man promptly bought her mum a new car.  A syndicate composed of store staff multiplied their winning chances by 15 and managed to snag a huge lotto payout.
In Canada, a couple may have set a record of sorts by deliberately waiting 7 months before claiming a $50 million prize.
Woman Wins After Buying Tickets From Her Own Store
Shahela Hossain of Poughkeepsie plays the lottery a couple of times a week.  The Bangladeshi woman does that despite admittedly never thinking that she would ever win big.  But perhaps she had been hoping and praying for a big win, because win she did.
Son Wins The Lottery, Mum Gets A New Car
27-year old engineer Robin Marriott never expected to win the lottery, which is a bit curious because he buys Health Lottery tickets.   But despite his low expectations, win he did, pocketing a £100,000 jackpot.
Lotto Max Winners Claim $50 Million After 7 Months
What would you do if you won a $50 million jackpot?  There may be as many answers as the number of people asked, but it is hard to imagine winners waiting as long as seven months before making a claim; a month or two maybe, but 7 months seems almost unthinkable.  But that is exactly how long it took for Andrea and Bill Groner to make their claim for a $50 million Lotto Max jackpot they won in Dec. 2013.
15 Store Staff Win £3.6 Million Jackpot
Yet another lottery player syndicate have posted a huge win.  It took just four years for a group of fifteen night shift workers of Tesco in Plymouth to scoop a big jackpot.  The group have a lot of celebrating to do as they will share a jackpot worth all of £3,689,940.  One of their entries won in the Saturday 19th July draw.