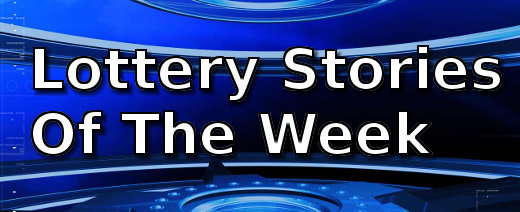 As if to prove that anybody can win, the list of winners for this week include a man who claims to play the lottery as a hobby, a woman who expected a turn in fortune after two years of bad luck, and someone who cannot be bothered to check his tickets so he will know he is a winner!
There is also the inspiring story of a big lottery winner who will not leave  his job because nobody will look after the old people he takes care of.
On the other side of the news, a former deputy director of security for the Arkansas Lottery was sentenced to jail for stealing more than $400,000 worth of tickets.
Lottery 'Hobby' Pays $99 Million Dividend
Retired HVAC technician Lewis Howard calls playing the lottery his hobby. That is why there was nothing unusual in his spending $5 to buy Mega Millions Tickets for the May 17 draw from the Food Lion on South Main Street in Farmville, except for the result.  He even had the machine pick out the numbers at random.
Footage Of Lottery Winner Published
A lucky lottery player bought a Powerball ticket at Whitley Heights Market, located at 1900 North Highland Ave. in Los Angeles way back in May.  The ticket managed to match five of six numbers, but missed the Powerball for the May 22 draw.  The only problem is that nobody has come to claim the hefty $465,539 prize.
Winner Expected A Change In Fortune
Peggy Savoca, of Solon, had a lot of bad things happen to her in the last two years.  It had been so bad that she just felt her luck would have to turn soon.  She had no idea that her turn in fortune would come courtesy of the lottery.
£8 Million Lottery Winner Will Not Leave His Job
Nothing, it seems, can keep Ron Elliot from his job caring for vulnerable elderly people – not even a huge lottery win.
Ex Lottery Security Official To Be Jailed For Theft
Remmele Mazyck, the former deputy director of security at the Arkansas Lottery commission who admitted in July to stealing more than $420,ooo in tickets and cashing them, has been sentenced to 37 months in prison and ordered to pay $482,000 in restitution.  It had earlier been alleged that Mazyck managed to steal 22,710 tickets between November 2009 and October 2012, and cashed them for $478,073.