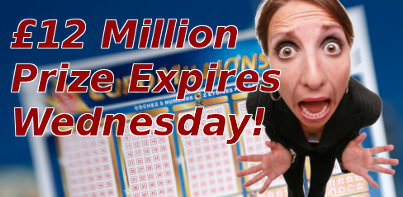 The National Lottery is waiting till Wednesday for the holder of a winning ticket to come forward to claim a £12 million prize.  After Wednesday, the winning EuroMillions ticket which was sold in Ladywood, Birmingham on May 31st of this year expires and the prize amount will be turned over to the lottery's good causes.
In December last year an even bigger amount, the biggest unclaimed lottery prize in the history of the National Lottery, worth £64 million expired and the money was distributed among the lottery's good causes.
If you are from Ladywood, or have visited Ladywood in May, it might just be worth your effort to take a second look at your lottery tickets.  You might have a winner in your hands, provided you beat the Wednesday deadline.
Read more in http://money.aol.co.uk/2013/11/25/have-you-won-the-lottery/#!slide=aol_1295899