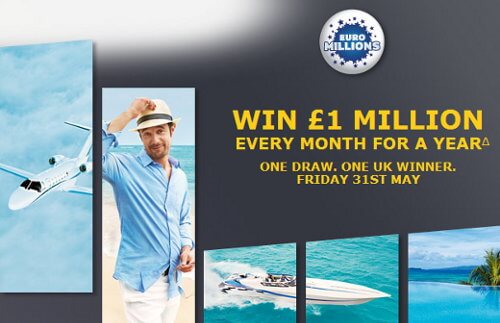 This Friday is a very special draw for EuroMillions in the UK.
Normally EuroMillions creates a new millionaire every single draw from the Millionaire Raffle game. But this Friday in a one-off special, one ticket holder will receive a prize of £1 Million per month, for a whole year.
Which will give the winner a whole month to decide how to spend their £1 Million, before the next one hits their bank account – and the fun starts all over again.
It's like winning the lottery over and over again for a whole year 🙂
But if you don't mind sharing, you can also play this Millionaire Raffle draw in a EuroMillions syndicate. Even after sharing the prize, £1 Million a month is still a very nice paycheck indeed.