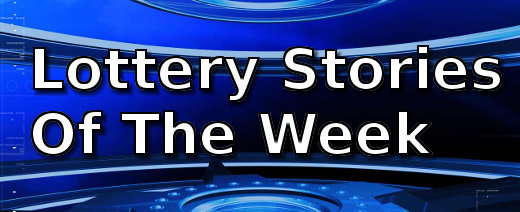 Last week's top stories include a story about how lottery wins allow people to pursue their dreams, and two stories of "errors" that led to big lottery jackpots. And as if to encourage people to promptly check their lottery entries, there is the story about a man went on vacation with an $80 million ticket in his wallet.
On a very heart warming note, one winner has promised a $10,000 tip to the clerk who sold him the winning ticket.
Lottery Win Allowed Niki To Pursue Her Dreams
Niki Otterburn was working as a manager for a fitness gym and thoroughly enjoying her job, when a stroke of luck  changed her way of life.  Twelve years ago, she became one of now more than 3,400 lottery millionaires when her ticket won a quarter share of an £8.8 million jackpot.

Forgetful Woman Buys Two Winning Tickets
Many people spend a lot of time trying different betting systems and still have not won anything significant from the lottery.  Some people who win lottery jackpots because of betting errors.  And then there are lottery players who win more than once, because of a betting "error."
Betting Error Results In €12.8m Win
There are lucky people and there are insanely lucky people.  An Irish man who has opted to remain anonymous has won half of a €25.6 million jackpot after ticking the "wrong" number on his ticket.
Man Goes On Vacation With $80m In Wallet
Dick Zelasko bought an easy pick ticket for the July 5 draw of  the Mega Millions from John's Market on East Square Lake Road in Troy, and checked it a few days later. As he had never won anything more than $20 before, Dick missed the significance of the message on the ticket scanner asking him to contact lottery officials.
Lottery Winner Promises $10,000 Tip To Sales Clerk
Most lottery winners are frequent players, and Max Coronado is one of them.  Sue Park, a clerk at the store where he buys his tickets from, says he buys tickets every week.  What sets Max apart from most winners is the generous tip he has promised to the person who sold him the ticket – Sue.