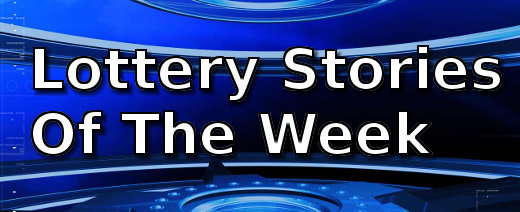 A coal miner 'strikes gold' and a farmer 'harvests' millions of dollars.  A doting grandfather lets a loving granddaughter lead him to a million dollar payout, and someone wins the £10 Million inaugural jackpot of the new UK Lotto.
And in yet another story of incredible luck, a man manages to win million dollar payouts two times in as many months.
Farmer 'Harvests' $3.5M Hoosier Lotto Jackpot
When Deloris Morgan bought entries to the Hoosier Lottery at Highway 135 BP at 5630 Highway 135 South West in Corydon, Indiana, little did she know how much she would win.  And when she learned of the $3.5 million jackpot, she was excited and woke up her husband.  Husband was not that impressed.
Granddaughter Leads Man To A Million Dollars
There are many stories about how a person wins a lottery, but the story of an Arkansas grandfather who won a million dollars from the Millinaire Madness scratch off game stands out.  Donald Duke attributes his win to a persistent  granddaughter.
Coal Miner Strikes Gold
A Rupert coal miner  'struck gold' when a Powerball ticket he had bought earlier matched five numbers drawn, but not the powerball. David Feamster was one of three winners across the US who won million dollar Pwerball second prizes in the October 2 draw.

Player Snags £10 Million Inaugural Jackpot
It was the first draw of the revamped National Lottery game, and somebody won the hefty £10 million jackpot.  Operators Camelot feel that the launch of their revamped lottery game could not have gone any better.
Man Wins Millions Twice In Two Months
Marvin Bouldin of Chester, has just won $1 million in the lottery two months ago.  Imagine his surprise when a scratcher he bought registered a $2 million win.