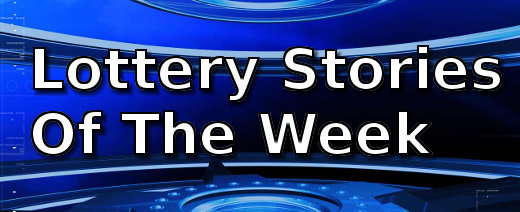 Stories from the past week include those of incredible luck as a First Nations couple win on their first try at the lottery, and how a vacationing family win much more than the cost of their vacation.
There are also the inspiring stories of a man whose persistence finally pays off with a lottery win, and a former big winner who became happy only after she lost her fortune.
One sad note is the story of a pregnant woman who is now battling her office mates (and former friends) for what she feels is her rightful share of millions in winnings.
First Nations Couple Win $1 Million On First Try
We all know that the odds of winning the lottery are always millions to one; but what are the odds of winning the lottery on the first try?

Vacation Trip Yields Million Dollar Surprise
Trips out of town usually means a hole in the pocket for most people; but apparently not for John Lewis and his family.
Morning Sickness Makes Pregnant Woman Miss Part Of £29m Lotto Jackpot
Louise Whitby missed work due to morning sickness and says she asked a co-worker to pay her £2 part of the office lottery syndicate she had been part of for the past two years.  However, when she got back to work her office mates just told her to buy lucky dips with the money instead.  Now ten co-workers, Louise not included, have won £29 million EuroMillions jackpot and Louise is furious.

Former Lottery Winner Happy To Be Broke Ten Years On
Callie Rogers name was entered into the record books as Britain's youngest lottery  winner after she posted a £1.9million win in 2003, at the tender age of 16.  Now, ten years on, Callie is 26 and has just £2,000 in bank savings, but she is happy.
Rock Hill Man's Win Proves Persistence Pays
Wylie Craig has been buying entries to the South Carolina Education Lottery scratch-off games for more than ten years; in fact he had been placing bets since the $5 scratch-offs were sold in 2002.  His persistence finally paid off with a $125,000 grand prize win.