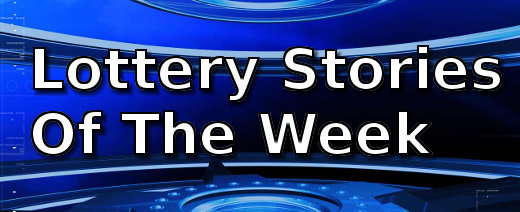 In a story of incredible luck, a woman snagged a second big jackpot three years after posting her first big win.
As if to prove that most people do not believe they would win, a woman was unaware she had a winning ticket in her handbag for three months, and another woman had to retrieve a winning ticket from the trash bin.  In contrast,  a man finally won a jackpot after years of believing one of his tickets would win in due time.
Most interesting is the story of a £35 million jackpot  winner who spent just £40 on her wedding.
Woman Posts Second Win In Three YearsWhen it comes to lottery winnings some people have more luck than most.  And while many of us have yet to see a jackpot, some people have seen repeats.
Million Pound Lottery Ticket Kept In Bag For 3 Months
Jane O'Brien 's story proves that while most lottery players believe they have a real chance of winning the jackpot, it still manages to surprise them when it finally happens.
Winning Ticket Recovered From Trash Bin
Sometimes even our inattention cannot stop blessings from coming our way.  That is what a single mother from Galway found out as she cashed in a €258,528 lottery win from Euromillions.
Man Always Believed He Would Win
Korede Mojeed, who has lived in New York for the past thirty years, has always believed he would win in the lottery eventually.  He says this is why he usually spends $20 on lottery tickets.  Still when the time came for him to win, he did not realize it was him at first.
£35M Lottery Winner Spends Just £40 On Wedding
There are volumes of stories about lottery winners who are so overwhelmed by their good fortune, they forget good sense and lose their money in a short period of time.  But it looks like Angela Kelly, who won £35million on the EuroMillions draw in 2007 will not be joining their ranks soon.  She spent just £40 to get married to long time partner Billy Quinn in Hawaii.