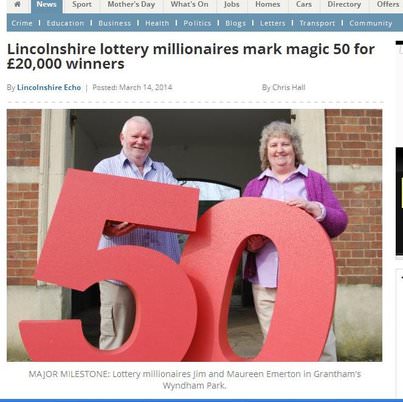 Jim and Maureen Emerton  visited Grantham's Wyndham Park – to help celebrate the fact that 50 Lincolnshire residents have won £20,000 Lotto Raffle prizes in six months time.  The park had also recently been awarded a £117,000 development grant from the Heritage Lottery Fund and the Big Lottery Fund in January.
The grant was made to have the park restored to its former glory as a World War I memorial.  Kesteven town council will help decide just how the money will be spent.
The Emertons were big winners in 2012 when they snagged a £4.46 million National Lottery jackpot.  They later moved to Lincolnshire.  They said that though they were new to the place, they have grown to love it and the park as well.