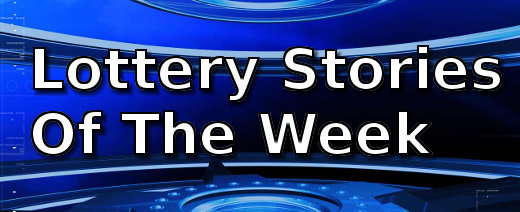 There are big winners this week.  A UK plumber won a £14 million lotto jackpot has returned to work saying he has no plans of retiring and a Filipino who moved to Canada just 2 years ago has won a huge $32.7 million Lotto 6/49 jackpot.
A Dubliner won half a million euros after ignoring his wife's objections and a sensible American lottery winner says he will use the prize to fund his college education.
Filipino Worker Wins $32.7M 6/49 Jackpot
It is a real rags-to-riches story for  Filipino Patrick Estacio, who moved to Canada only a couple of years ago.  The guy was living on a rooming house in  Montreal and working 2 jobs just to make ends meet.  But still he found a way to dream of finding a quick way out of his predicament by investing on a lotto ticket now and then; he must be very glad he did.
Man Plays Despite Wife's Objections And Wins €500K
A Dublin man will not quit playing the lottery.  Perhaps he had a premonition he would win someday.  His wife, however, did not feel the same way.  The wife was always nagging him for buying lottery she says he had no chance of winning anyway.  She felt it was a waste of good money.  Still the man took the nagging in stride and continued buying lotto tickets.
Plumber Wins £14M Then Promptly Returns To Work
The good thing about winning huge sums of money in the lottery is that it allows you to do pretty much whatever you like.  Some winners grab the opportunity to sit back and relax, buy lots of expensive stuff or travel to exotic locations around the globe.  But some winners, like John Doherty, would rather just get back to work!
Man Wants To Use Lottery Winnings For College Education
People usually play the lottery hoping a win will give them access to things they do not yet have.  Many are content with dreaming of winning millions they can then spend to live a life of luxury.  Some others, like Michael MacAuley want more.