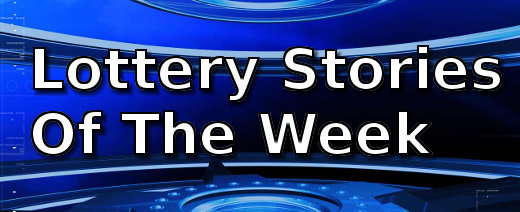 Among this week's top stories, an airline employee is up in the clouds over a $5 million lottery win at the young age of just 28, and a woman had to cut short a salon visit when she learned she had won a cool million dollars!
In Canada, Mark Lachance's 35 years of lottery play finally paid off with a $25 million win – and he has decided to share it with his siblings.
NY Airline Employee Bags A $5 Million Lotto Prize
Patrick Clarke of Queens, who works as a ramp agent for Delta Air Lines, is a very lucky fellow. At only 28 years young, he is already financially well off. In fact he could have been "set for life" if he had chosen to.
Woman Cuts Short Salon Visit To Cash In Ticket
Joey Hunter was about to go to a hair appointment when she remembered something rather important. She had not checked her lottery tickets and there was talk that a $1 million winning ticket was sold at the Kwik Trip in Coon Rapids. So she checked her tickets. Then she missed most of her hair appointment.
Man Will Share $25-million Lottery Win With Siblings
Almost 35 years of taking chances playing the lottery finally paid off for Gatineau resident Marc Lachance.  He won a staggering $25 million 6/49 Lotto prize.