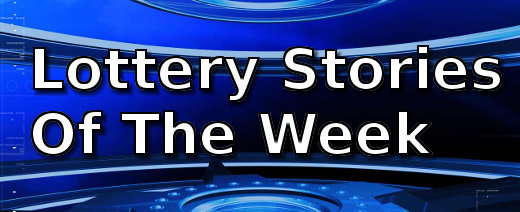 This week's best stories of features lottery winners from all over the world. In Israel, a poor couple hoping to win enough to pay an outstanding electric bill won the top prize in the Israeli Lottery. An Aussie couple used the last money they had to buy a lottery ticket that later gave them a million dollar prize.
A Canadian tire technician became $26 million richer after a Lotto Max draw. And in Georgia, ten members of a syndicate of factory workers will share a million dollar Powerball prize.
Poor Jewish Couple Win The Israeli Lottery
An Israeli couple from Tel Aviv was worried about an outstanding electric bill of 4,000 shekels so they bought a lottery ticket on Saturday. By the next day they no longer had any reason to worry about electric bills or any other unpaid bills.
Aussie Couple Used Last Money To Win $1 Million Lotto Prize
An old Australian couple decided to gamble the last money they had and managed to come up winners in the Lotterywest draw.
Tire Company Technician Wins $26M Lotto MAX Jackpot
A Canadian couple just beat odds of 1 in 28.6 million to win a Lotto Max jackpot worth all of $26,037,102.70!
10 Georgia Workers Win $1M Powerball Prize
Ten people in Georgia are celebrating a big lottery win. And they all have equal shares in the $1 million payout.