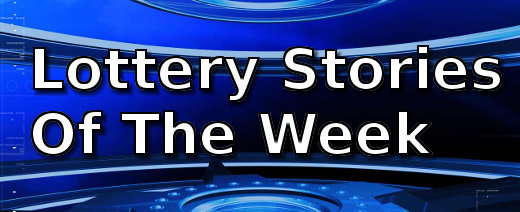 This week two groups of friends won big lottery prizes. A pair of women in the UK are set to share a £15 million jackpot and a group of 16 pub friends are set to split a £187K Euromillions prize.
In Illinois, a man only checked his tickets after 2 weeks upon hearing the winning ticket was sold where he bought his; he turned out to be the winner of a $11.25 million jackpot. A Virginia couple posted a hard to beat 4th significant lottery win, this time for $100,000!
Best Friends Share £15 Million Lottery Win
Lorraine Smith and her friend Paula Barraclough played the lottery and set aside £25 wins toward a holiday fund. But when fortune decided to smile on a ticket Smith bought on the last £2 on her wallet, she knew she had to share that with Barraclough as well.

Illinois Man Bags $11.25 Lottery Prize
For nearly two weeks, people in Illinois have been wondering who won the Feb.13 draw. Then finally, Donald Wendell came forward to claim the prize, all $11.25 million of it.

King's Arms Syndicate Wins £187K From Euromillions
How good is it to play the lottery with your best mates and win a big prize on Valentine's day? Well you can ask the sixteen members of the King's Arms syndicate who operate from Stifford Clays Road in Orsett.

Virginia Couple Posts Fourth Lottery Win
The odds of winning a significant lottery prize is so low that people would be lucky to win once in their lifetime. This is what makes a Virginia couple's record almost unbelievable.