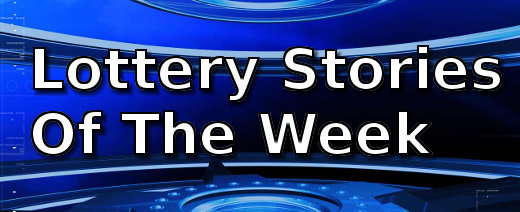 The most interesting lottery story this week has to be that of a Montreal couple who hid a $55 million winning ticket in their daughter's toy box over the weekend. There's also a man who won $200,000 in time for his birthday.
A man who likes instant tickets was rewarded with a $500,000 win and a Derbyshire winner reveals how he spent his winnings and gave to charity.
Sundridge Man Wins $500,000 Instant Ticket Prize
Lloyd Wager of Sundridge says he likes playing instant lottery scratch games primarily because the result is just a scratch away. Now he has more a lot reasons to like playing instant games – 500,000 of them! Wager has just won half a million dollars playing the Instant Classic Sapphire game.

Man Receives $200,000 "Birthday Gift" From The Lottery
Many people would say they'd want cash if asked what they wanted for their birthday. A young man from Raleigh got his wish and then some when he won $200,000 off an instant ticket game that only launched two months ago!

Montreal Couple Bag $55 Million Lotto Max Jackpot
Anyone who wins a life changing amount will have serious security concerns to say the least. So what does someone who wins $55 million do? For lottery winners Nathalie Langlais and Gilles Rosnen that meant keeping the winning ticket in their daughter's toy box over the weekend!

Derbyshire Lottery Winner Gave A Chunk Of His Winnings to Charity
Back in November 2016, Ken Wedgeworth of Derbyshire won a million pounds plus a free shopping trip to New York when the raffle code on his Euromillions ticket was drawn. Less than half a year later, he reveals how he spent his winnings.