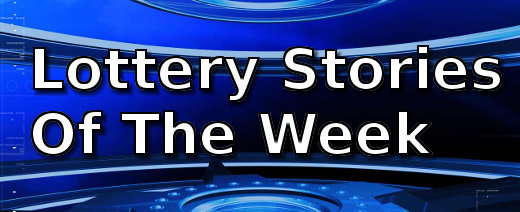 This week is replete with stories of incredible lottery luck. That includes the story of a Chicago woman who won a top lotto prize on the very first ticket she bought. Then there's the big NC family who are set to share a big Cash 5 Lottery jackpot.
Across the pond, a UK woman who won a £14.5 million lottery jackpot early this year has decided to buy a new home, and a retired teacher won £1 million off a scratch card.
Big NC Family Share Big Win
A big family composed of immigrants from Vietnam and Laos was having a barbecue when they decided to pool their money to buy a lottery ticket for that night's Cash 5 lottery draw. That decision has brought wide smiles on the faces of 17 brothers, sisters and cousins.

Retired Teacher Wins £1 million Lotto Jackpot
It's a good thing that a retired teacher didn't give his ticket away when he thought he had won a pint of milk. Bill Bett saw '1 MIL' on his Monopoly Game scratchcard and mistakenly thought it meant a pint of milk. It was only after he went back to the shop to have it checked when he was told he had won the top prize. That '1MIL' really meant £1 million. And to think  that he always said "No one wins £1 million in a scratchcard!"

Mum Buys New Home From Lottery Winnings
Earlier this year, a woman friends described as someone who could use a break got one from the lottery. Back in February Bev Doran won a huge  £14.5 million lottery jackpot and promptly stated that it will not change her.

Beginner's Luck Gives Woman $250K Lotto Win
Most of us are familiar with the term "beginner's luck" but one Chicago woman took the luck part to a whole new level. La Ongkwan Pinyapap won a top lottery prize on the very first lottery ticket she has ever bought!