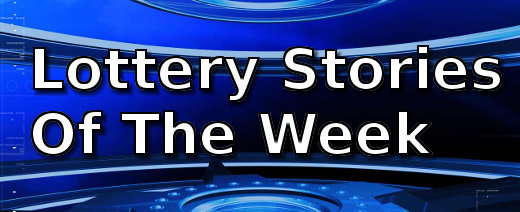 Lottery success this week belongs to the  seniors. Two helpful New Jersey grandparents have just won a million dollar second prize from the Mega Millions Lottery and a grandfather from Gaithersburg is thinking about how to give back after winning $500,000.
In Canada Myra Bourgeois won more than $4 million from a 6/49 ticket she received for free, and a retiree from Michigan won $500,000 from a scratch ticket.
Lottery Winner Still Wants A Diploma
How would you feel if you won a huge lottery jackpot for free? That is almost the case with Atlantic Lottery 6/49 jackpot winner Myra Bourgeois.

New Jersey Grandparents Win $1 Million Lottery Prize
A New Jersey couple friends say have helped so many people in times of need have just been rewarded with a significant lottery win. Randie and Jackie, who have only revealed their first names, have won a million dollar Mega Millions prize.

Gaithersburg Lottery Winner Plans To Give Back
A grandfather from Gaithersburg is celebrating a sweet lottery win. The lucky man, who would not reveal his identity, won the $500,000 jackpot of the Multi-Match game.
Man Wins $500,000 Michigan Lottery Scratch Ticket Prize
A 68-year old man from Sanilac has struck lottery gold after playing the Lucky 7's Tripler game of the Michigan Lottery.