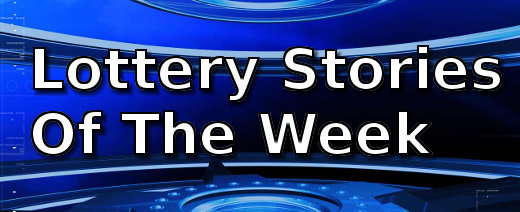 There are a lot of unusual and incredible stories this week. To start things off, a man who won a $16.6 million jackpot hung up on lottery officials who tried to contact him – he thought it was strange! Across the pond, a couple of chefs almost deleted an email informing them of a million pound win.
Talk about lucky. One very lucky teen managed to win two lottery jackpots in the space of one week! And in the UK,  worker won a quarter million pounds when he bought a ticket along with the water his mate asked him to buy.
$16.6 Million Lotto Winner Hung Up On Lottery Officials!
People react differently to lottery wins. In this video you can almost imagine the surprise of lottery officials when the man they called about a $16.6 million prize hung up on them.

Chefs Almost Delete Mail Informing Of Lotto Win
The good thing about playing the lottery online is that you don't even have to check the results. The lottery informs you of any win, including the really big ones through email. Just don't delete it.

Teen Takes Home $655,555 Off Two Lotto Wins In One Week!
While all of us dream of winning a significant amount in the lottery, most of us also believe that after we hit the big one there's little chance that lightning would strike twice.  A teen from California apparently does not believe that, and the lottery gave her a couple of good reasons not to change her mind.
Worker Wins £250,000 Prize While Doing His Mate A Favor
Blessings take different routes. For a plasterer, it was heeding a request from a workmate to pick up a bottle of water on the way to work that changed his life for the better.