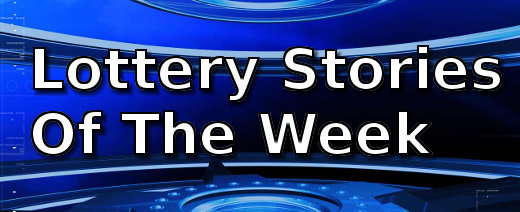 This week there are a lot of really big winners from around the world. In the UK, the landlord of the Mallard pub just posted a million pound win and in Canada, a couple posted an even larger $60 million Lotto Max win.
In the US a 92-year old man won $25,000 a year for life – enough to make retirement a bit sweeter. And a UK prankster, who always claims to have won the lottery, finally won for real to the tune of £100,000!
92-Year Old Wins $25000 A Year For Life, Chooses Lump Sum Payment
Some lottery winners would rather have a yearly stipend, but not Charles "Chuck" Svatos. At the ripe age of 92, no one is wondering why he chose the lump sum option.

Alberta Couple Posts $60 Million Lotto Max Win
Can you imagine the feeling when you thought you had won $60,000 dollars only to be proven wrong by the store clerk? That just happened to Robin Walker and husband Brett McCoy.

Prankster Finally Wins The Lottery For Real
Apparently a prank repeated often enough becomes the truth as a lottery player's constant claims of a lottery jackpot win finally came true.

The Mallard Now Has A New "Lucky Duck" Sign
A pub which boasts of three million-pound lottery wins has earned an affectionate nickname from its clientele. Regulars at the Mallard now refer to their pub as the lucky duck!