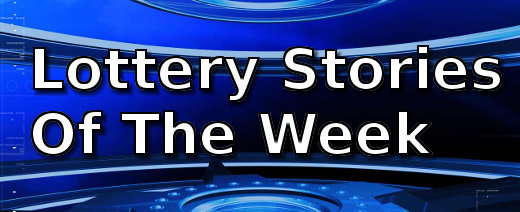 This week two women struck lottery luck. Katrina Vosler of Wyoming won $964K which must be a reward for regularly playing the lottery. In Michigan, Amanda Dietz won $300,000 after giving a speech about clearing debt.
The husband of a lottery winner postponed retirement until he can train a replacement operator for their town's water plant. And a man found lottery luck after buying a fourth ticket instead of the usual three.
Woman Wins $964K WyoLotto Cowboy Draw Jackpot
Katrina Vosler was only too happy to spend $100 to $200 a month playing the lottery. One time when she went to visit the Four Winds, a customer of her cleaning business, she bought a ticket thereby mixing business with pleasure.

Woman To Wipe Off Her Debts With $300K Win
When Michigan woman Amanda Dietz delivered a speech about paying off student debt, she had no idea that luck was about to visit her.

Man Changes Routine And Buys Lucky Lotto Ticket
While it's good to follow a routine, sometimes a small variation is all that's needed for good things to happen. That's something Joseph Corsello learned from experience.

Lotto Winner's Husband Postpones Retirement To Keep Water Plant Running
One woman's lottery luck could have spelled trouble for her village. But the husband was too professional to leave without a proper replacement.