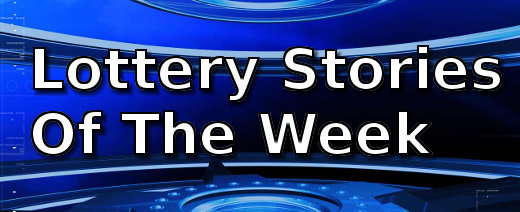 A patient man was rewarded with a generous amount of retirement money through a £4 million win after playing for 21 years,and another man's retirement fund received a $200,000 boost through a an instant lottery ticket.  Another man's 'investment' in lottery tickets yields a $2 million ROI, while a wild tiger will be adopted by a group ow wildlife enthusiast winners.
When bad weather forced a couple to alter their plans for the evening, they found a silver lining in the form of a huge $326 million jackpot.
Patience Is Key To Couple's £4 Million Win
Some people are so lucky they win lottery jackpots on the first few tries; not so for David and Donna Hendry.  The couple won a £4 million National Lottery Jackpot after playing the same number combination for all of 21 years.
Lottery Win Jump Starts Man's Retirement Fund
A plumber, who was described by the store owner from which he bought a "$200,000 Gold Rush" instant scratch-off ticket as a good guy, has won the $200,000 top prize.  Since Sydney "Dean" Mitchell is self employed and does not have a 401(k) like most people, he says the lottery is his retirement plan; it is a good thing the lottery did not let him down.
People Play The Lottery; Tiger Wins
When a group of six workers from Dublin won €500000 in last Tuesday's draw of the Euromillions Plus, it is not surprising for their family and friends would be happy for them.  But with their win, a tiger somewhere in the wild would also be rejoicing.
Bad Weather Leads Man To Huge Jackpot
Bad weather lead a retired Sullivan County school principal to a huge lottery jackpot.  To be accurate as possible, bad weather and his good wife Carol, lead Harold Diamond to the largest lottery jackpot ever won in New York.
'Investment' In Lottery Tickets Pays Off
A retired telephone lineman and now business owner David Teffthas been playing the lottery for a long time.  While some people call playing the lottery a form of gambling, Tefft believes that it is an investment in West Virginia because it benefits to many good causes in the state.  And then his years of  'investment' paid off; Tefft won a $2 million prize playing Powerball.