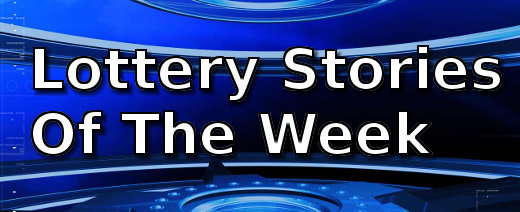 There are interesting lottery wins this week, mostly from instant tickets, as a scratchcard bought on Christmas eve proves lucky for a construction worker, and an instant ticket bought on New Year's eve lets another man to start the year on the right note.  In Canada, a milli0n dollar Lottomax win allows a happy couple to retire a bit earlier than they planned.
An extremely lucky woman won a million dollar instant ticket bounty to claim her second significant jackpot, and the lottery lets a bank employee earn a lot more on her lunch break than she earns on her day job.
Lotto Max Winners Decide To Retire
All Ed Ruth wanted when he went to the Brent's Convenience  store in Summerside was a six-pack since he expected to spend  the night alone – his wife having gone out.  He decided to get his Lottomax ticket scanned since he was already at the store.
Bank Employee Wins $100000 During Lunch Break
A bank employee, more used to receiving deposits and withdrawals from other people, is about to make a deposit of her own.  Maylee Maffei has just won a lottery prize of $100,000 prize.
Merrill Woman Bags $1 Million Instant Ticket Bounty
A local woman just had a visit from lady luck when she bought a Super Millions scratch ticket  at the Kwik Trip at 2311 E. Main St. in Merrill.  She had won one of three million dollar jackpots, the second such jackpot won.  Marilyn Katke later formally laid claim to the prize which is expected to net her $673,000 after taxes are withheld.
Ticket Bought On Christmas Wins $5 Million
A construction worker has got to be fit; perhaps that is why Kevin Buchanan hit the gym Christmas morning.  But after getting his workout, Buchanan decided to buy a few scratch-off tickets with the view of  improving his financial health as well.
New Year's Ticket Wins $1 Million Instant Prize
Steve Anthony's life has not been very easy, that is why he buys a few instant tickets now and then hoping for a significant win.  And New Year's eve was a good time to win, so he bought a $250,000,000 Cash Spectacular instant game for $10.  That turned out to be a very good decision.