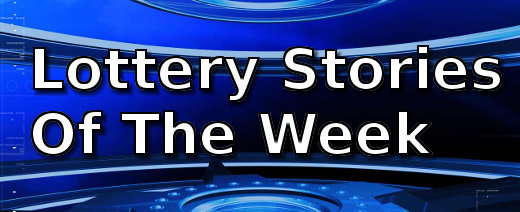 A woman cleaning her home won enough to clear her debts, and a couple must not have been expecting to win much so they erroneously thought they won a smaller amount.
The lottery had to use security footage to find a million dollar winner, and a big lottery winner announces he plans to give most of it away.
Home Cleaning Leads To Million Dollar Win
Sometimes people win lottery jackpots due to a sequence of events that seem to lead them to riches.  That seems to be the case for a lady named Pat Pearson.
Couple Scoop £163000 Lottery Jackpot
Bill and Stella North won a sizable amount from the lottery but an error made them think the win was a lot smaller.
$50 Million Lotto Max Winner To Give Away Most Of It
In one sense Randall Rush is like every other lottery player; he had speculated what he would do if he ever won the lottery, but was overwhelmed when he finally did.  It was what he said after winning, which set him apart from most people; though giddy after a $50 million Lotto Max win, Rush said " To whom much is given, much is required."
Security Footage Helps Find $1 Million Winner
Many people play the lottery without really expecting to win very much.  A winner from Northern Kentucky proves that again.