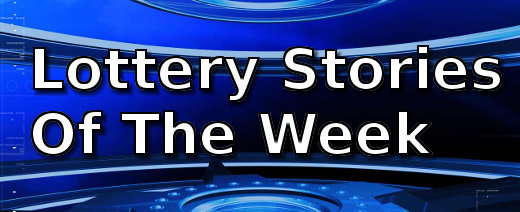 There are lots of incredible stories of great lottery luck this week.   Among them are a woman who won a million while visiting her parents, a man who sold a €6 million euro winning ticket to his own brother in law, and a Fresno handyman who won a million dollar instant ticket prize.
There is also the story of a desire to continue working despite winning $17 million.  Perhaps most lucky is the man  who an honest shopkeeper helped recover a discarded winning ticket.
Woman Wins $1 Million While Visiting Parents
A woman buying a specific brand of tostadas for her father got more than she bargained for when she saw a California Lottery vending machine.  She invested $20 in Big Money Scratcher tickets and received a big surprise.
Man Sells €6m Lottery Ticket To His Brother-In-Law
Gerard Murphy has just won a €6,384,673 jackpot from the lottery off a number combination he has been using since the lottery began.  His long and patient wait has been rewarded.
$17 Million Winner Chooses To Keep Working
Gerald Fritzma uses a set of numbers that flash in his head when he plays the lottery; apparently it works.  In the beginning of June one set of numbers won $100 and then $180.  When the June 17 draw of the Lotto 6/49 came, he won a lot more than that.
Fresno Handyman Bags $1 Million Scratcher Prize
A self-employed handyman from Fresno has just won a million dollars from the California Lottery's Deluxe 7's Playbook game.  Kenneth Tatum bought his winning instant ticket from a Valero gas station at 1105 W. Shields Ave. in central Fresno where he stopped for gas on Sunday.
Honest Shopkeeper Returns Discarded Winning Ticket
Cedric Jackson was lucky to win $10,000 on a lottery ticket.  However, by the time he realized it, he had already asked the shopkeeper to throw them in the trash.