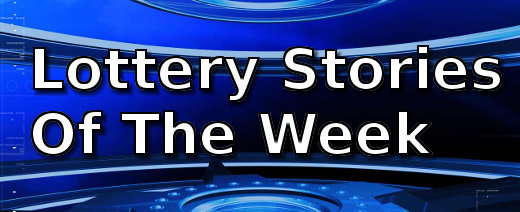 There are stories of incredible luck this week including those of a man who has won thousands three times, and one of a teen who wins $2 million on his first lottery ticket.
The lottery came through for a struggling Irish family and a retiree is set to enjoy a more leisurely life after a million dollar win.
Teenager Wins $2 Million With His First Lottery Ticket
How many tickets does it take to win a big lottery jackpot? A nineteen-year old has learned first hand that it literally takes just one lottery ticket.
Retiree Wins A Million Dollars In Big Powerball Draw
A retiree just won a million dollars off the Powerball lottery while on a visit to Santa Cruz when the record $1.5 billion jackpot drew him towards buying an entry.  Albert Graham later learned, to his disappointment, that he had only missed the powerball.
Co Cork Family 'Saved' By Euromillions Win
A big lottery win was just what a family from Co Cork needed badly; they were down to €30 and were worried how they would survive the following week.  But the Euromillions Lottery came through for them when one of their tickets posted a five number match and one lucky star.  That is good enough for a €458,316 jackpot.
Man Wins Thousands For The Third Time
People who win incredibly large amounts of money are considered very lucky; so are those who win large prizes more than once, usually twice.  Mike Ducker must be very lucky because he has won thousands three times.