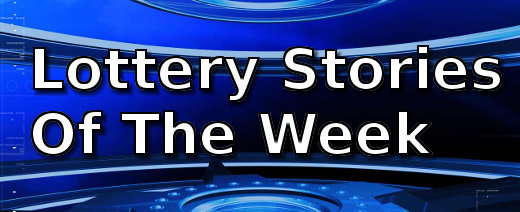 This week two incredibly lucky people won; one won two prizes from identical tickets and the other won her second million dollar jackpot. Even more lucky is an NYC man who bagged a much larger $10 million payout.
Meanwhile, across the pond, a hard-up couple in the UK was saved by a timely Euromillions Raffle win.
Hard Up Couple Saved By Lottery Win
It is always heartwarming to read of stories where the lottery comes to the aid of people at the end of their ropes.  And that was an apt description of Wayne and Desiree Home before they won in the Euromillions Raffle draw.
Player's Identical Tickets Win Grand Prize
The Virginia Lottery's Bank A Million Game gives grand prize winners a million dollars net of taxes.  However, Bernard Bennick's fortuitous error had made it possible for him to win twice as much in the same draw.
Player Wins 2nd $1 Million Jackpot
When Constance Capenito won a million dollars in 1996, she kept on playing.  She continued buying a $20 ticket for the $10,000,000 Diamond Millionaire game every week.
Queens Man Bags Top $10,000 A Week For Life Prize
A recently retired chef won more than enough money to retire comfortably on.  Chan Tong Chen bagged the top prize in the $10,000 a week For Life scratch game.