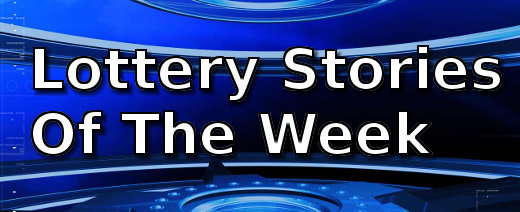 This week one woman has won a million dollars of a second chance draw and two women, who happen to be twins, will share a $6 million instant ticket prize.  A taxi driver in England finally won enough money to retire on courtesy of the Euromillions Lottery.
Winners of a £32.5 million jackpot had a odd reason for waiting nine days to make their claim: waiting for their home decorations to complete!
NC Woman Wins A Million In Second Chance Draw
The Ultimate Millions second-chance lottery drawing has given a woman fighting the big C a million dollars.  Gina Short of Mecklenberg, who is still being treated for breast cancer, learned of the blessing which has come her way when she visited the N.C. Education Lottery office in Charlotte.
Taxi Driver Retires After Winning £1 Million
Arthur Howard has been purchasing £20 worth of lottery tickets per week for years.  This time luck smiled on the 74-year old taxi driver and he won £1 million plus a luxury holiday in Dubai.
Twins Win $6 Million In An Instant
A single scratch off jackpot worth $6 million has literally resulted in twin celebrations.  The winners happen to be twins Lisa Toton and Lisa Poorman.
Winners Delay £32.5M Claim Till Home Decor Completes
Winners have different reasons for delaying making their claim.  Most reasons revolve around being too nervous and not knowing what to do.  For big winner Lisa Cannings and her herusband Gerry, waiting for home decoration work to finish caused them to carry a ticket worth £32.5 million in his wallet for nine whole days.