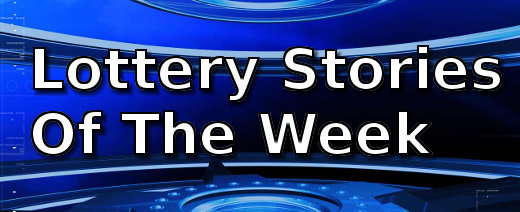 This week's top stories include that of a man who received a $7 million get-well gift from his father, and another man who bought his winning ticket at a store his family owns.  A woman's instincts proves accurate when she decided to buy extra tickets to win a huge $126 million jackpot.
In a sign of changing times, a lottery syndicate created via Facebook won a £1.1 Million jackpot.
$7 Million Instant Ticket Aids Recovery From Surgery
Joseph Amorese's Dad had a sent him a get-well card with a "$7,000,000 Golden Ticket" instant lottery ticket tucked inside.  If his Dad meant to lift Amorese's spirits, he succeeded.
Man Buys Winning Ticket From Own Store
Cliff Yaldo works at the family-owned Livonia Liquor Shop, in Livonia.  The store also generates a lot of lottery ticket sales, not all of them to customers.
Facebook Lottery Syndicate Bags £1.1 Million
About two and a half years ago Gary Schei of East Linton in East Lothian decided it would be more fun to play the lottery in a syndicate.  So he messaged friends, family, neighbors and other acquaintances all over the country via facebook asking them if they wanted to join his lottery syndicate.
Real Estate Broker Wins $126 Million
Real-estate broker Tammy Pratt does not play the lottery very much.  She only buys one ticket for the Mega millions whenever the jackpot exceeds $100 million.  But gut feeling made her buy four entries for the Feb. 27 draw – and her instinct proved spot on.