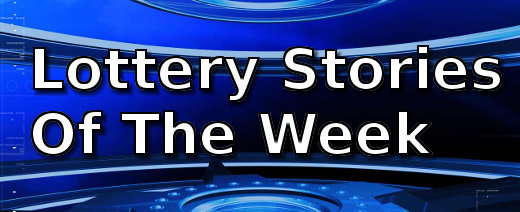 In this weeks top stories one man manages to find a lottery fortune in a pile of leaves, a teen mom wins a £100,000 scratchcard bonanza, and twenty-two workers at a pharmacy land a $500,000 prize.  Incredible luck visits a 30-year old man who wins a huge Powerball jackpot.
In an odd twist, police in a Florida town issued lottery tickets instead of traffic citation tickets to speedsters on Christmas day.
Man Finds Million Dollar Ticket In A Pile Of Leaves
Who would have thought that big treasure could lie in big pile of leaves?  But that is exactly what Long Island landscaper Marvin Rosales-Martinez found while at work raking.  And luck found Marvin in the form of a wet lottery ticket he found rolling with the leaves way back in October 2012.
Pharmacy Workers Share $500,000
Twenty-two employees of the Grand Avenue Pharmacy in Cochrane have won an extra $22,700 each this Christmas season, thanks to their purchase of lottery tickets on a whim.
Arizona Man Wins Powerball Jackpot
Watch this video of Arizona Lottery official Karen Bach announcing that the second winner of a $577.5 million Powerball jackpot has come forward.  The winner is a man in his 30′s who lives in Fountain Hills Arizona.
Teen Mom Bags £100,000 Scratchcard Bounty
For teenage mother RebeccaTierney, it's really a season to be jolly as she just received a hefty gift from the lottery.  The 19-year old was just out for a drink of coke when she saw a bunch of scratch off tickets on display. It was all the prodding she needed to buy a £1 ticket on Monday, just to try and win something to make the season a bit more exciting.
Florida Speeders Issued Lottery Tickets
Police in Florida have gotten some surprised looks after issuing warnings and scratch-off lottery tickets to speeders on Christmas day.  The officers bought the scratch-off tickets from their own money to try to spread a bit of good cheer.