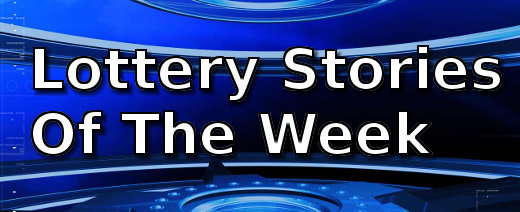 While many of us are trying to figure out how to win big, and how to safeguard any winnings when it comes, there are people of a different frame of mind.  One will not scratch instant tickets he bought for 'collection' purposes, an OAP blows through 25,000 euros in a few weeks, and another lottery prize goes unclaimed.  Meanwhile another betting syndicate scoops a million pounds.
Lastly, while in most parts of the world El Niño is synonymous with drought, it spreads Christmas cheer in Spain.
Man Will Not Scratch Instant Ticket Collection
Many people purchase lottery tickets to chase a dream of winning a big jackpot.  In their quest for the win of a lifetime, some people even spend more than they should on the lotto.  But a UK man named Bill Mannix purchases lots of scratchers for an entirely different reason – he wants to add them to his collection.
Austrian OAP Blows Euro 25K In Weeks
Egon Hauber who lives in the 'Sonnenhof' OAP home in Linz, Upper Austria won a euro 25,000 jackpot on Christmas day, and then promptly disappeared.  Worried carers would learn weeks later of his win, which he had kept secret, and the way he lived it up for a while.
Steel Workers Syndicate Bags £1 Million
A 27-man syndicate calling themselves 'Balls of Steel' have a lot of reasons to celebrate the new year after posting a £1 million lottery win.  Their good fortune came courtesy of the New Year's Eve UK Millionaire Raffle Draw of the Euromillions Lottery.  The men are all maintenance workers at the SSI (steel) plant in Redcar.
£118k Lottery Prize Expires
National Lottery operators Camelot have announced that yet another winning ticket had lain unclaimed past the 180-day period and has therefore expired.  The prize of £118,609 for the 10 July 2013 draw and the interest it has earned, will now be given to the charities that benefit from the National Lottery.  The National Lottery stated that it had taken steps to find the winner of the June 1o draw to no avail.
"El Niño" Spreads Christmas Cheer In Spain
In Spain, the 6th of January not only marks the Feast of the Three Kings and the end of the official Christmas season, it is also the day the 'El Niño' lottery is drawn.  The yearly draw that distributes millions of dollars in total prizes to all areas of Spain saw a ticket sold in Galicia winning the first prize this year.