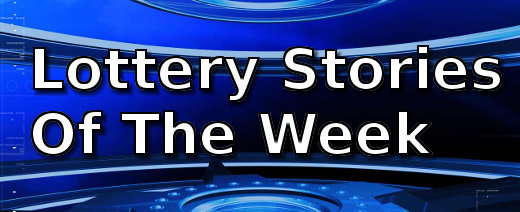 A cabbie who had health problems won enough money for treatment and lots more to spare. A couple from Portsmouth won a $1 million Powerball second prize and two tickets are set to share a huge $400 million Mega Millions jackpot.
And as if to prove the potency of playing in lottery syndicates yet again, a group of engineers won big money in the UK.
Bay Cabbie Wins $1.9M Mega Millions Bounty
A Nepalese immigrant became the latest embodiment of the oft repeated "American Dream" success story.  Taxi driver Mahendra KC, who had always dreamed of winning the lottery since he came over 10 years ago, won a $1.9 million Mega Millions prize Tuesday night.
Portsmouth Couple Win $1M Powerball Prize
Calvin and Zatera Spencer had been regularly playing the lottery.  Each time Calvin buys a ticket at the Barber's Tire & Auto he would ask the clerk for a big winner.  On the March 12 draw of the Powerball Lottery, Calvin got his wish – his ticket won a prize of $1 million.
Group Of Four Win  £1.5M Lottery Prize
The lucky number 22 helped a syndicate of four engineers win a £1.5m lottery prize.  Lewis Fox chose  the number 22 because it is his mother's birthday and her late grandmother's lucky number.  Other members of the syndicate include Lewis father Tom, Sid Veness, and Mark Bush, all workers at CCN Communications.
$400M Mega Millions Jackpot Won By Two
A $400 million Mega Millions jackpot has been won.  This time the big prize is going to be shared by two lucky winners.